"These are my favourite English picture books. I wish they can meet someone who also likes English."
"This is my most satisfying work in art class. Today I want to sell it to send my love to help more children!"
At EYAS "Love Fair" there were so many warm scenes and touching moments that children had a quite meaningful Children's Day.
a warming "June 1st"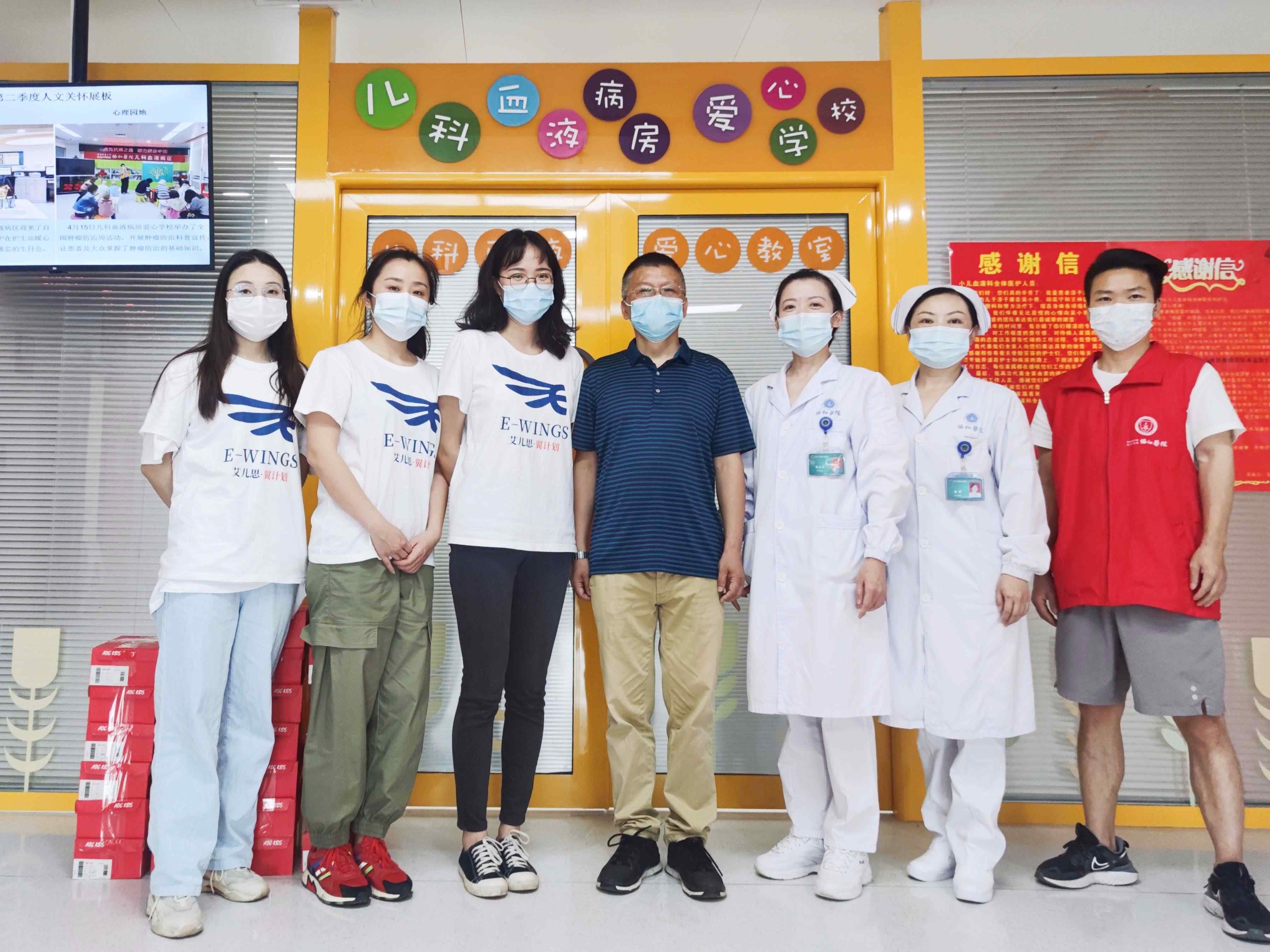 Today is Children's Day, the volunteers of E-WINGS arrived at Union Hospital early in order to send the most genuine festival wishes for children with leukemia.
Although volunteers can't enter hematology ward because of the epidemic, the little patients know that there are countless people outside the ward caring about them, so that the children can regain the hope for beautiful life and enhance courage to overcome disease.
Let us go back to a few days when a love storm was sweeping across EYAS. Teachers organized carefully and students and parents participated actively. Everyone was enthusiastic and responsive, only to make children in Union Hospital ward surrounded by love.
pass love
On May 29th and 30th, EYAS Love Fair opened in Wuhan Tiandi Culture Square for two consecutive days, which attracted wide attention from the society. 145,000 people experienced the charm of charity sale through the live broadcast of Wuhan TV station. Ninety-eight children from EYAS USA Kindergarten, EYAS International College, My Gym International Early Education, RISE English, and YMM Art Space became the vendors of love. They displayed their favorite toys and picture books carefully and shouted hard, hoping to make a small contribution through the charity sale.Various kinds of goods and little vendors who were selling seriously managed to attracting passersby.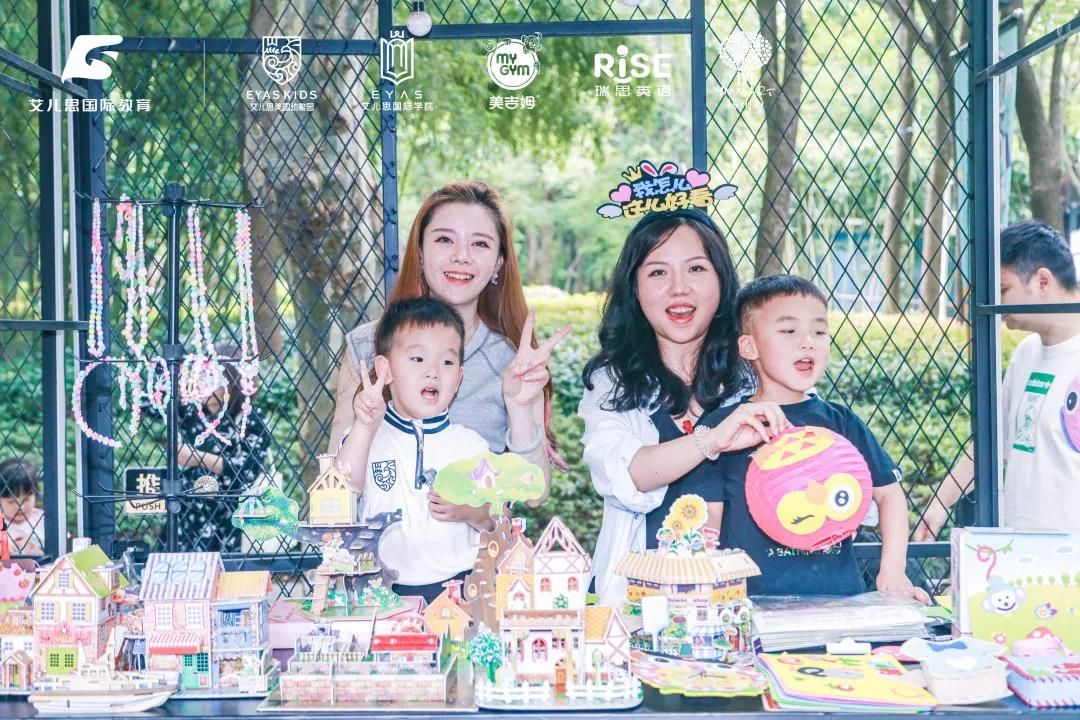 The family members of EYAS students all pithed into the sale, hoping the dazzling goods on the stall sells well in order to raise more money.The family members of EYAS students especially paid attention to Love Fair activity. Candy's Candy House with the most complete variety, the most quantity and the fastest replenishment became the sale champion at Love Fair.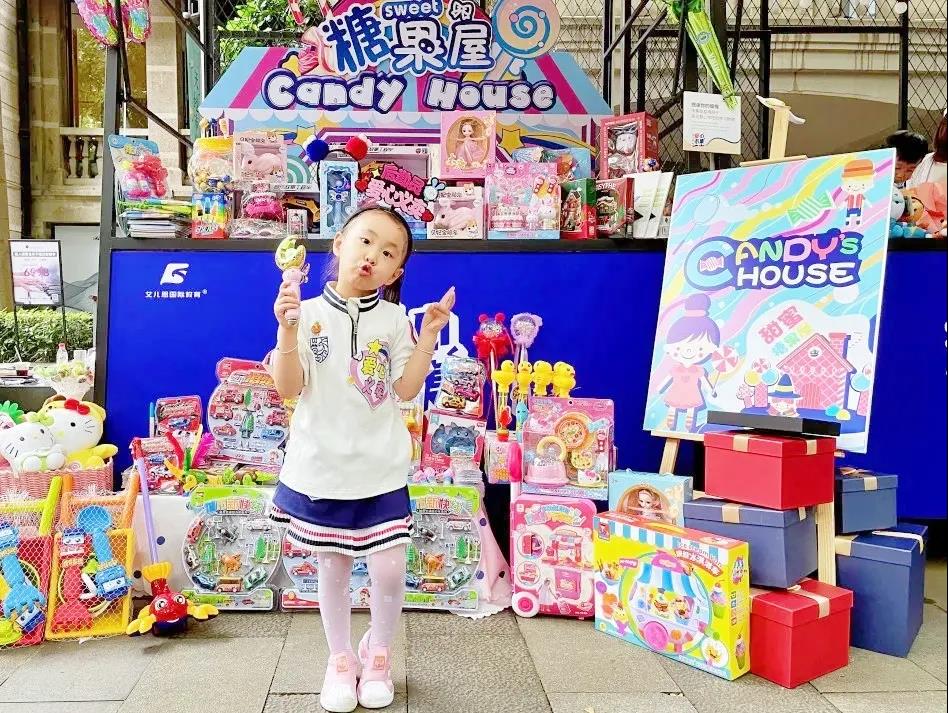 the best saleswoman, Candy
Ivy and Danial's stall made an impression. Ivy and Danial's Space, dolls, posters, everything you can see are all handicrafts which took mom and kids a week to complete. The most eye-catching spaceman took the most work. Design drawing, cutting board, folding, pasting, shaping and so on took them four days to complete.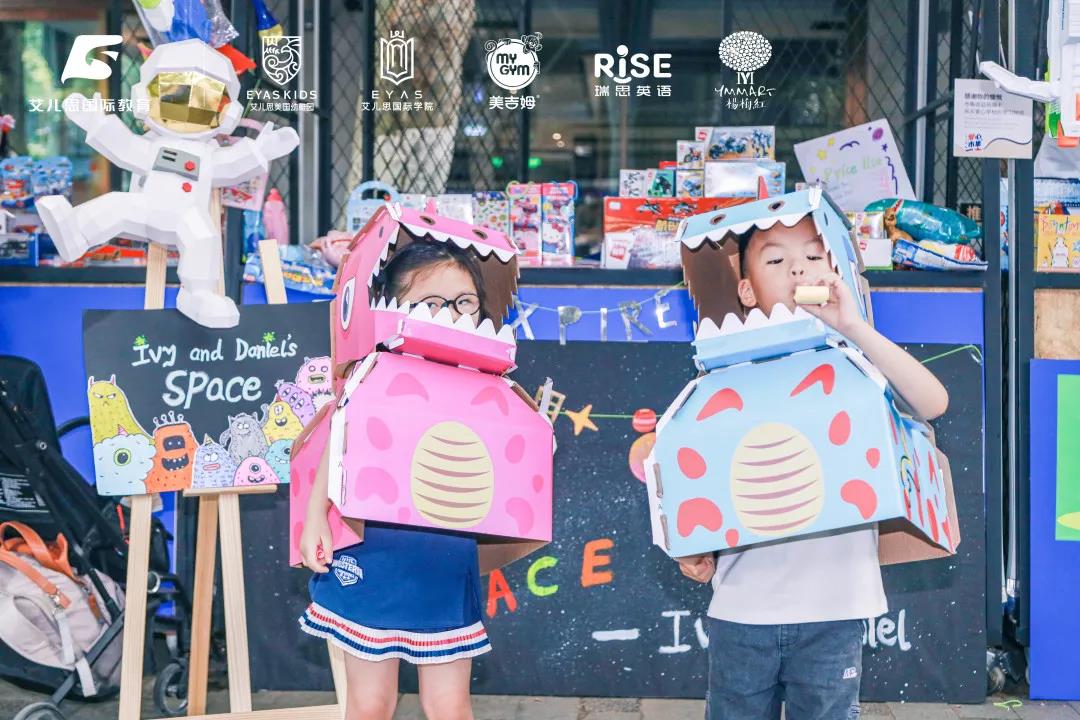 Ivy and Danial represented for their stall.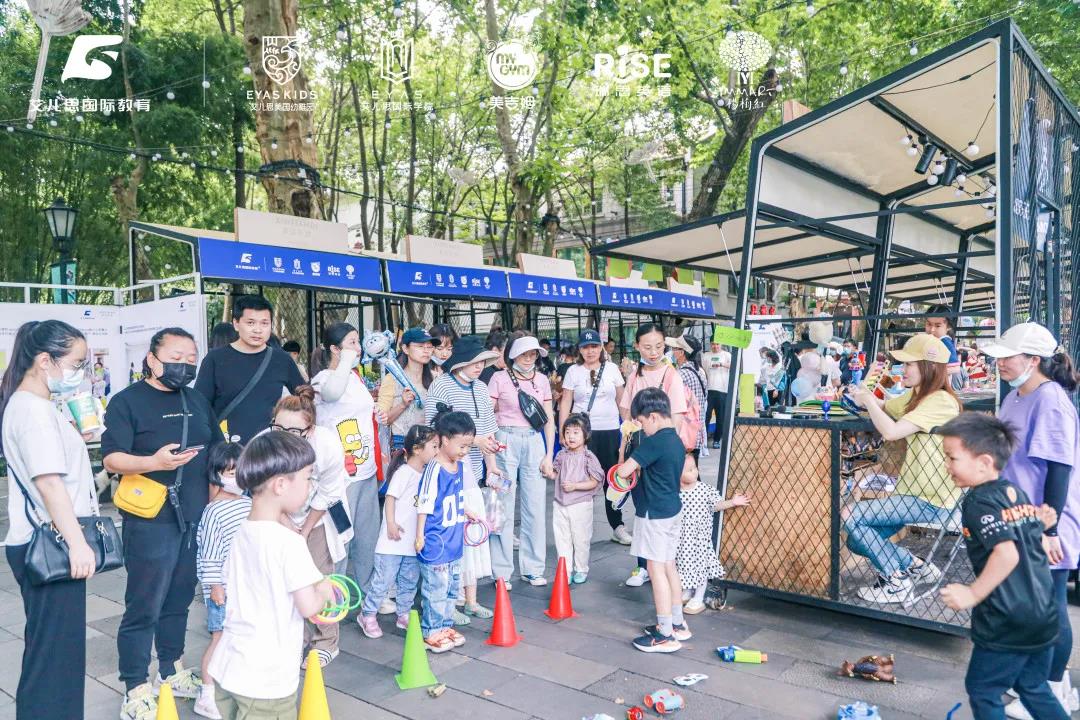 "10 circles ¥30"sweet trap is interesting

and challenging. Everyone wanted to have a try and waited in a long line.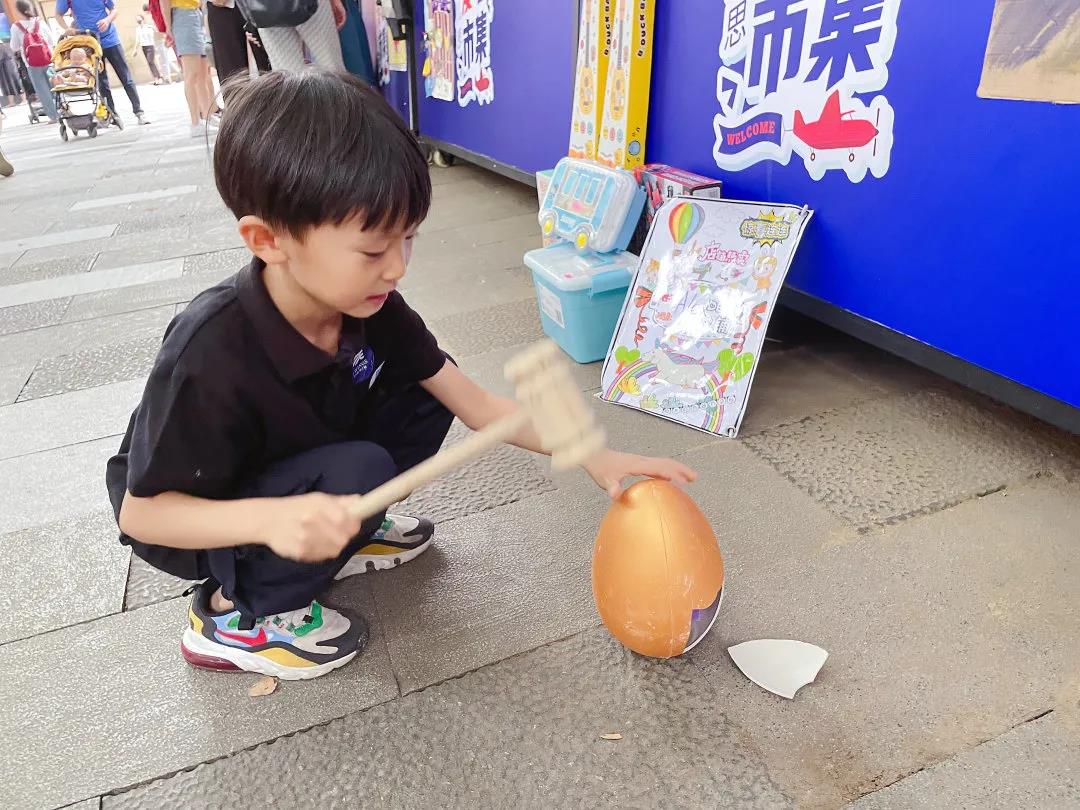 Smash golden eggs! Don't miss it! Plush dolls, plaster paintings, shiny rings…… They are all surprising prizes for little customers. Try your luck.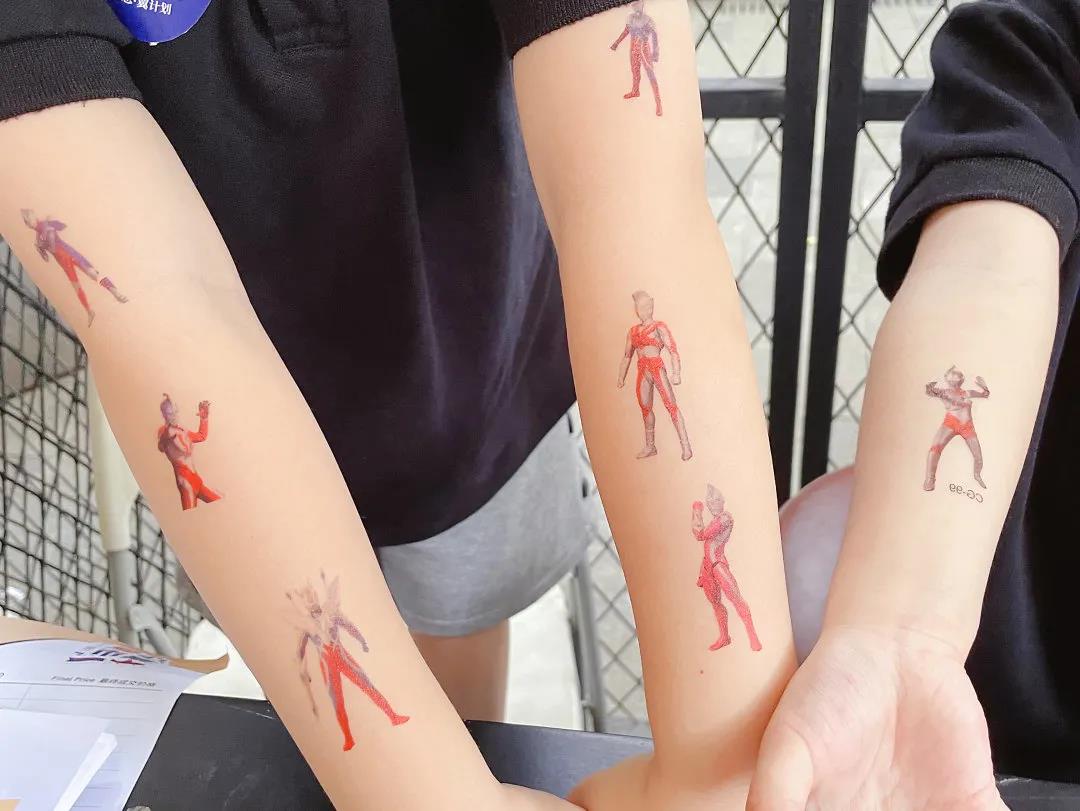 Do you need Ultraman sticker? It's as cool as the vendors'. Ingenious Dylanlan and Ediedie's sticker business gained a great many compliments and popularity. Little vendors themselves are also "walking advertisement".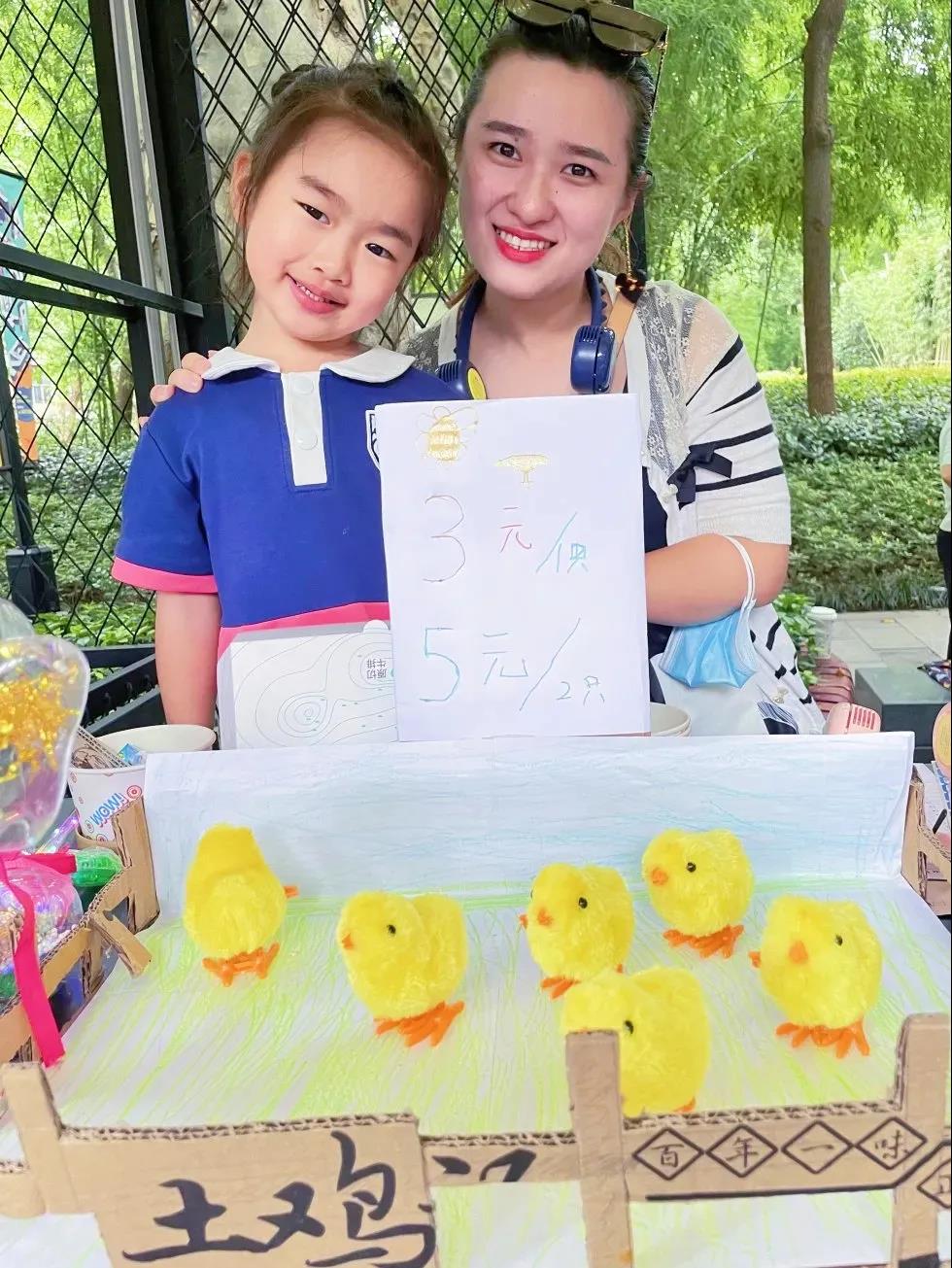 Kitty and mom focused on making hot style goods. The unique lovely little yellow chickens, cute and jumping, sold more than 20 within half an hour. Health-preserving country chicks, 3 yuan for one.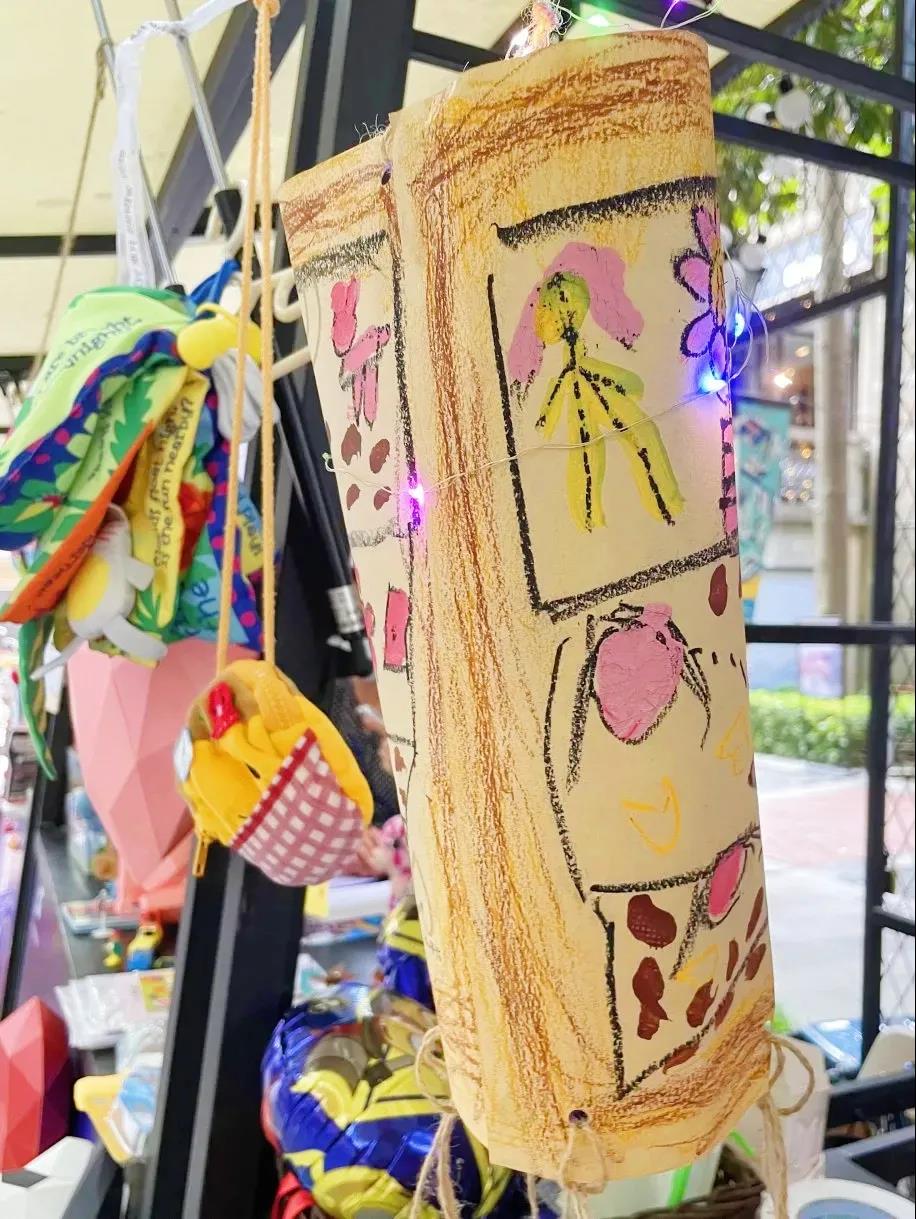 Hand-painted lamps made in art class, which are the most satisfying works, were taken out to sell by children without hesitation.
Little vendors gradually got used to the selling process. They introduced the goods' features to customers, offered prices, collected money and kept accounts step by step unhurriedly.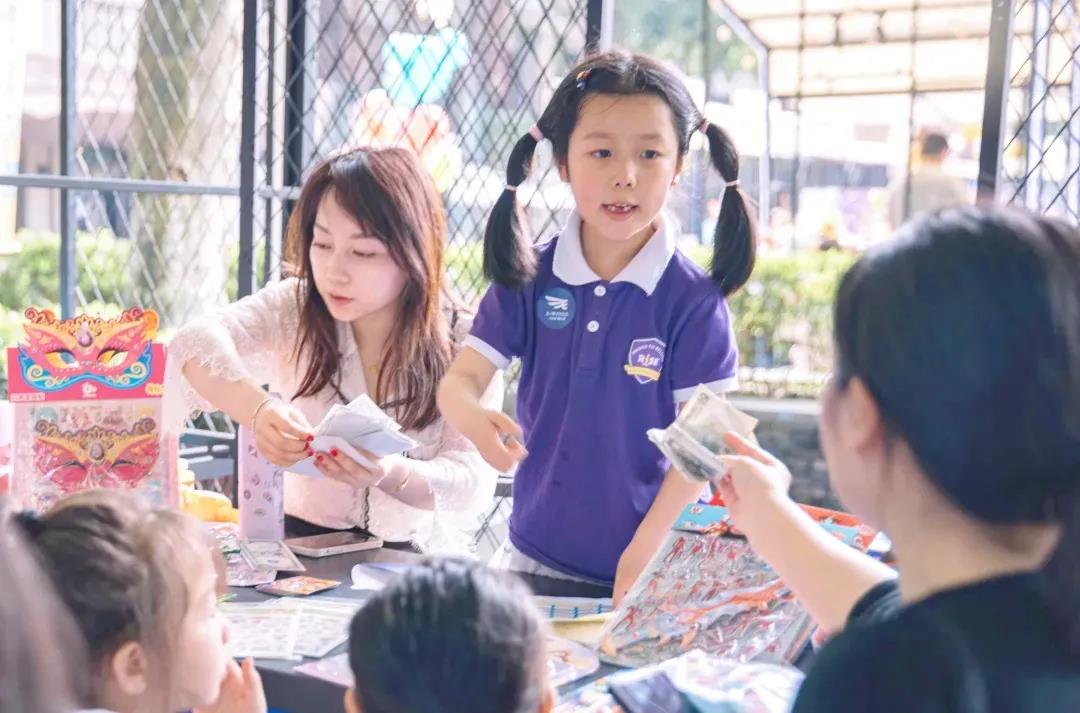 Children communicated with customers boldly.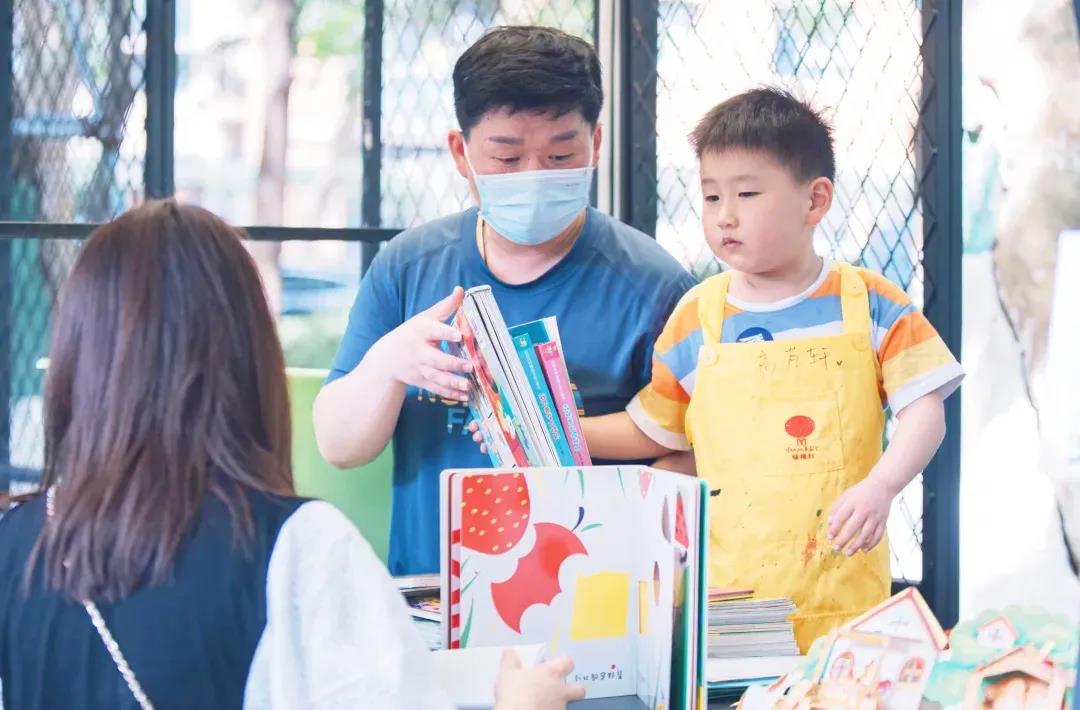 These are my precious picture book. Each of them are really classic.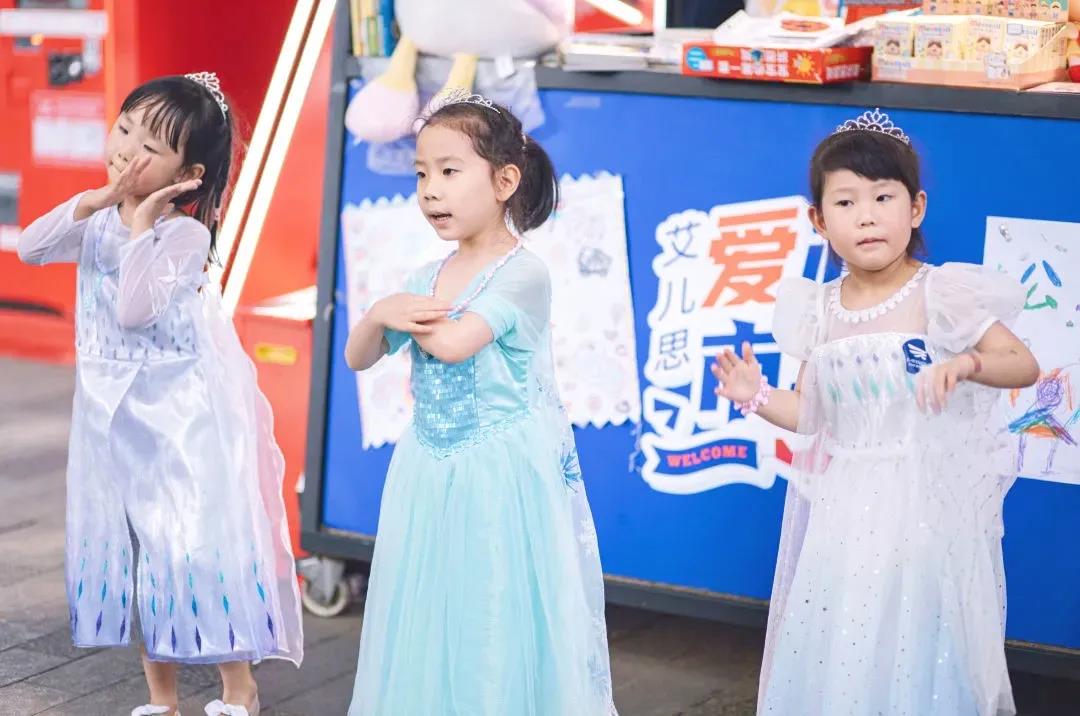 Older kids took the initiative. They boldly walked out of their stalls and warmly demonstrated their goods to passersby. Let's applaud for their confidence.

Princesses were dancing. They deserved the title of the most beautiful vendors.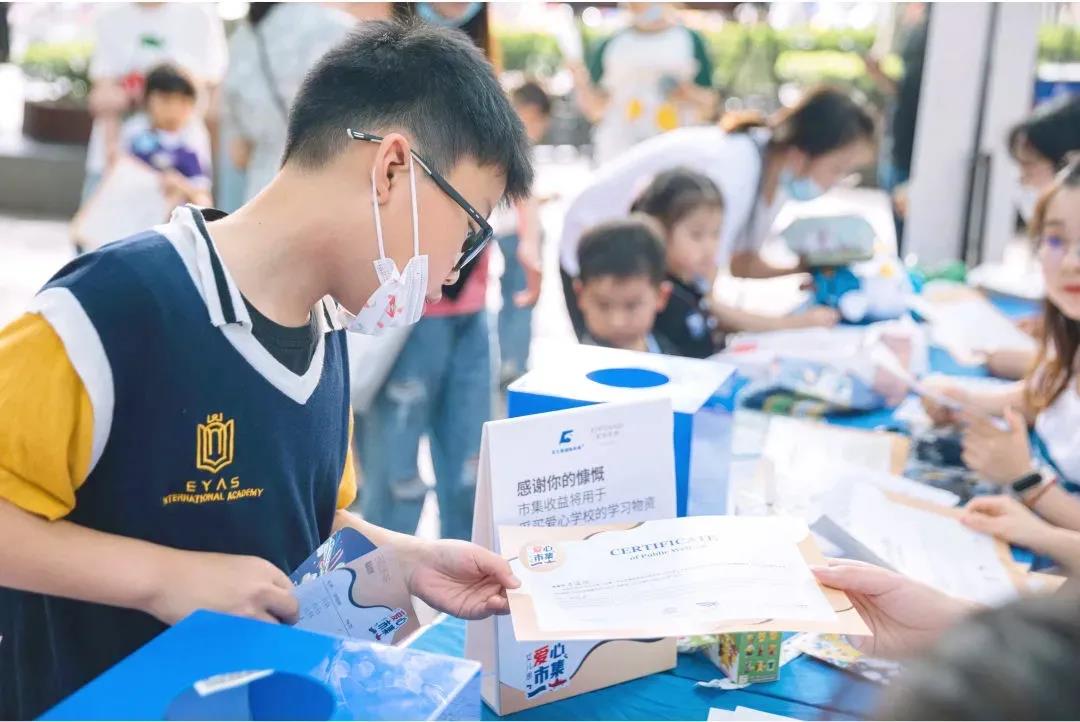 After donation, children received public welfare certificates. During the two days of EYAS Love Fair, children devoted themselves into the activities. Their growth, feelings, and harvest will always accompany the beautiful time in the future. All the income of the vendors was donated to Union Hospital Love Ward.
Stick for Love
The principle of Union Hospital "Love School", Peng Peibin, also came to EYAS Love Fair. He said frankly that this is a very meaningful activity to promote the social attention to the children with leukemia. If the children in hematology ward could come to the scene, they would be very moved and would fight harder against the disease.

EYAS Love Fair flew with warmth is the important part of E-WINGS. During the 5 years, nearly a hundred of teachers participated in the project, carrying out more than 70 public classes and providing professional courses and psychological help for more than 600 children.
As an excellent education enterprise, EYAS international education group is fully aware of its social responsibility. Giving back to society is the enterprise's mission and charity is the best way to accomplish the mission.
After 14 years of constant accumulation, practice of charity and public welfare has become the important part of EYAS's corporate culture. From Union Hospital Love Ward to Wuhan Children's Welfare Home and Wheat Field Project Foundation, EYAS has held variety of public welfare activities, such as public welfare class, charity run, charity fair and so on, to make education warmer.