The courses and daily communication, as well as the various instructions, logos and environment creations on the wall in EYASKIDS are all in English, which provides a scene for children to communicate and learn in a second language. Thus, Chinese children can learn English like children in native English-speaking countries, which promotes the initial formation of children's English thinking ability.
Authentic American Teaching Style
The campus implements teaching practices in accordance with the NAEYC (National Association for the Education of Young Children) standards (the highest level of international early childhood education): Based on children's interests and relying on the original imported textbooks and courses, EYASKIDS has set up learning experience of 48 topics in 4 stages from Toddler to Kindergarten, allowing children to participate in various learning experience such as Language and Literacy, Social Emotions, Math, Natural Science, History-Social Science, Music & Movement, Baseball, and so on.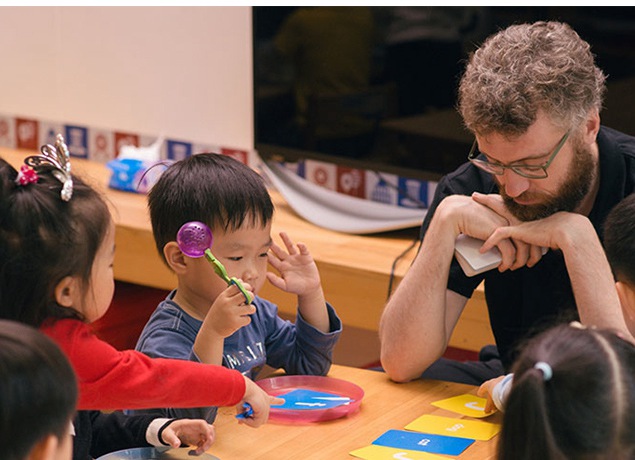 Curriculum Of Aesthetic Art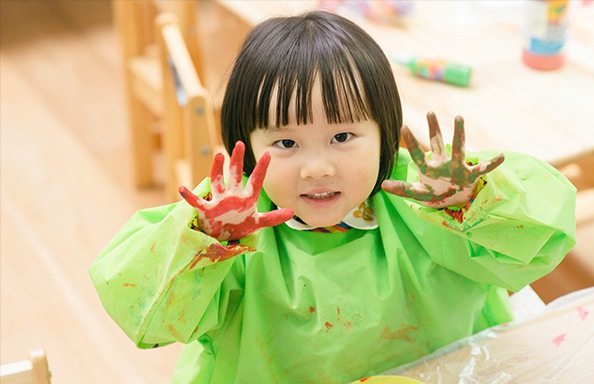 According to the age characteristics of children at different stages, EYASKIDS focuses on the development of visual cognition, perceptual touch and emotional expression, so as to cultivate future teenagers with sensitivity, imagination and creativity. The basic aesthetics course adopts the American mainstream art education viewpoint of DBAE, involving four disciplines including art history, artistic creation, artistic evaluation and artistic aesthetics, while creative aesthetics extends children's aesthetic literacy to a broader area such as baking and drama.
In order to enhance the reliability and validity of the evaluation under the education concept of DAP, EYASKIDS Learning Academy has introduced DRDP (Desired Results Developmental Profile), the most authoritative evaluation system for children in California, USA. DRDP is a set of evaluation tools for child learning and development under the guidance of the US Department of State Education. After nearly a decade of theoretical research and practice testing, this evaluation tool has become the authoritative system for evaluating the development and progress of children aged 0-6 in different fields in North America, guiding teachers and parents to evaluate the development of children at different stages in a scientific and systematic way.